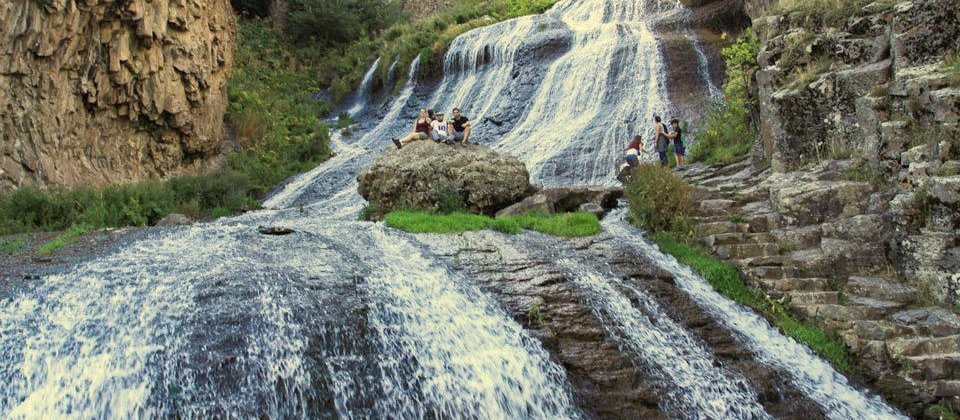 The visit of the President of the Armenian Chess Federation to Jermuk
2022-06-22
Today, the President of the Armenian Chess Federation Serzh Sargsyan, and the First Vice-President Smbat Lputyan, came to follow the games of the third round of the 16th category RR tournament dedicated to the memory of Stepan Avagyan.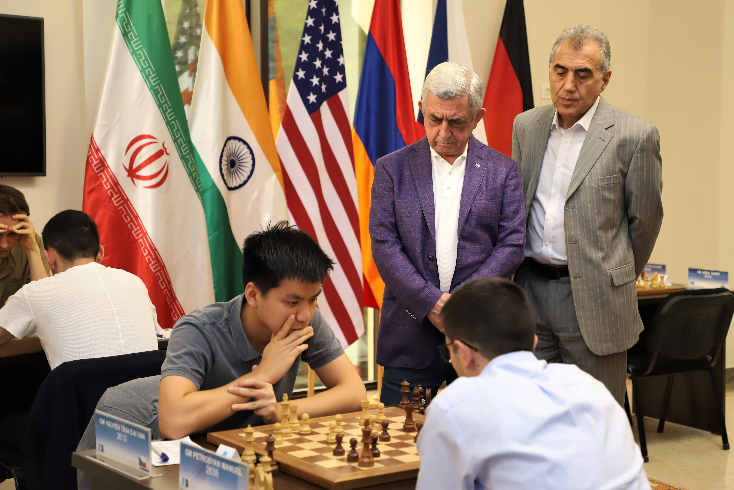 It should be noted that the tournament features chess players from abroad and Armenia who have already achieved great success in the field.
As a kind reminder the games are being held at the "Jermuk Ashkharh" Health Center. Every day at 15:30, the games being broadcasted live on the tournament's official website.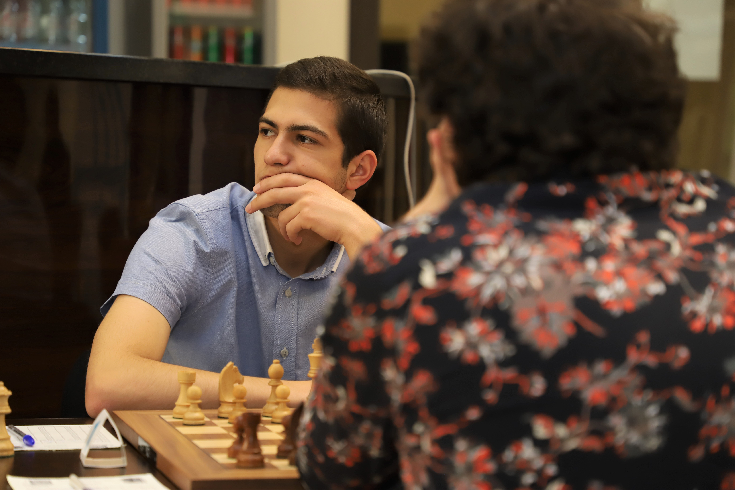 After the 3rd round Hans Niemann (USA) triumphed over Mamikon Gharibyan (Armenia).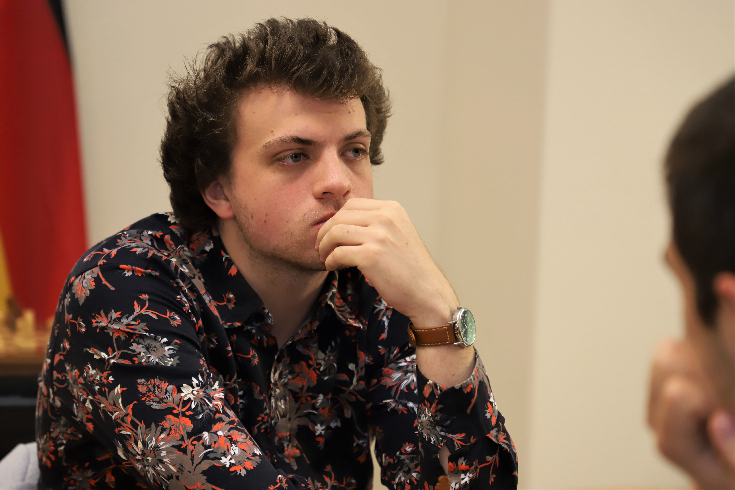 Shant Sargsyan (Armenia) and Nihal Sarin (India) ended up drawing, as did Donchenko Alexander (Germany) and Hayk Martirosyan (Armenia), Amin Tabatabaei (Iran) and Samvel Ter-Sahakyan (Armenia), Thai Dai Van Nguyen(Czech Republic) and Manuel Petrosyan (Armenia).